Prior to July 10th, 2016, one of the few things that couldn't be said about Heru-em-Akhet (The Sphinx) that hasn't already been said is that I was there at The Great Heru-em-Akhet, or "Heru (Horus) on the Horizon."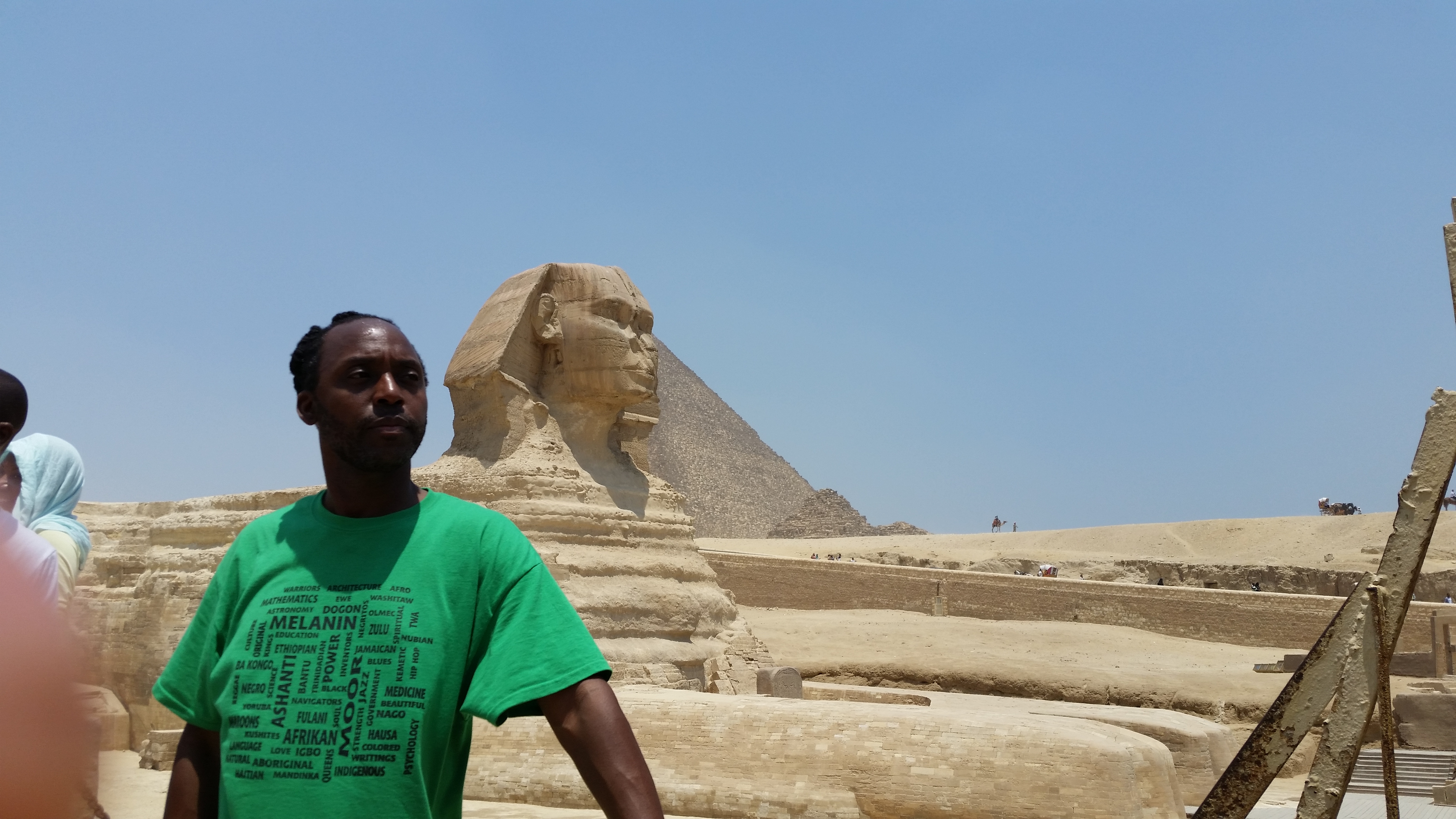 Much of the world's population is at least familiar with the image of this 240 foot long, hewn out of limestone, behemoth.
Man's head, on the body of a lion, iconically standing guard over the Mir (Meer), or Pyramids of Giza, facing due east.
For me, this whole experience has been a waking dream. And Heru-em-Akhet was another sacred experience. Its adjoining temple only added to that experience.
It also really struck me how spiritual the best of the people of Kemet were.
Every important structure had a Divine purpose. There were always adjoining temples to acknowledge and pay homage to the Divine.
Conventional Egyptology dates its construction back to the 4th Dynasty, between 2,500 and 2,600, BCE while others citing several factors, put forth competing arguments.
For instance, Ancient Kemetic Civilization was famous for its ability to masterfully map the heavens.  Heru-em-Akhet points directly at the eastern horizon.
Citing its body of a lion, some scholars believe it was built during the age of Leo, which last appeared on the eastern horizon more than 12,000 years ago.
Like the other great constructions of Kemet, Heru-em-Akhet is magnetic; magic.
At moments, I just stood and watched it. I noted how it does indeed stand guard, and as a superb watcher, he is silent. But strong.
I will forever draw strength from him.