2018 Kemetamorphosis Conference

Growing Stronger and Moving Forward Together!
The 2018 Kemetamorphosis Conference provides our brothers and sisters who've traveled to ancient Kemet with Bro. Anthony Browder (over the past 30 years) an opportunity to REUNITE, RELAX and REKINDLE the comradery, love, brother/sisterhood established with each other in Kemet. For anyone who has not traveled to Kemet with Bro. Browder, the Conference is an opportunity for you to connect with positive, like-minded, people and get a first-hand glimpse of what the whole "Kemetamorphosis" experience was/is all about. The Conference is also an opportunity to RECHARGE – to fill your cells with transformative information that will increase your awareness and help you consciously navigate the current economic, social and political climate. We have an awesome lineup of world-renowned guest speakers, activities and topics that will challenge, inspire and transform you into action. Lastly, the Conference will REMIND you that you must RECONNECT with and RELEASE your greatness within. Our ancestors were once called to do great things. They rose to the occasion. We can travel to Kemet today and still witness their great accomplishments. Now, in the 21st century, in 2018, WE are, ONCE AGAIN, CALLED to do EVEN GREATER THINGS and must rise to the occasion, just as our ancestors did. The Kemetamorphosis continues…
Click here to Purchase Tickets  
Special Guests
Anthony T. Browder (Culture)– Author, Culture Historian, Memory Specialist, Educational Consultant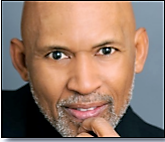 Anthony T. Browder is an author, publisher, cultural historian, artist, and an educational consultant. He is a graduate of Howard and has lectured extensively throughout the United States and five continents. Browder is the founder and director of IKG Cultural Resources and has devoted 35 years researching ancient Egyptian history, science, philosophy and culture. He has traveled to Egypt 52 times since 1980 and is currently director of the ASA Restoration Project, which is funding the excavation and restoration of two 25th dynasty tombs of Kushite noblemen on the west bank of Luxor, Egypt. Browder's three decades of study have lead him to the conclusion that ancient Africans were the architects of civilization and developed the rudiments of what has become the scientific, religious, and philosophical backbone of humankind. It is from this framework that IKG has concentrated its research and disseminated its findings. He is the author of six publications, including the best sellers, From the Browder File, Nile Valley Contributions to Civilization and Egypt on the Potomac and the co-author of four publications. Anthony is currently pursuing a degree in Egyptology at the University of Manchester, England and is an Adjunct Professor of Africana Studies at the University of Maryland Baltimore County.
Atlantis T. Browder (Youth Culture)– Author, Educator, Youth Culture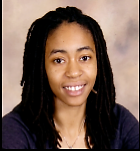 Atlantis Tye Browder is a two-time author. My First Trip to Africa, a children's book, revealed her early gifts at 8 years old. Africa On My Mind showed a maturing perspective at 12. She has traveled to Africa 13 times and is a mission member of the ASA Restoration Project to restore the tomb of Karakamun in Luxor, Egypt, directed by her father, Anthony Browder. A graduate of Bowie State University, Atlantis taught in Washington, DC private and charter schools, and is a powerful speaker and motivator dedicated to the enlightenment of African people.
GRACE CHEPTU – Musician, Archetypal Dreamwork Analyst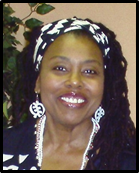 "Cheptu" is a musician, spiritual guide and devotee of indigenous spirituality and wisdom. She is a Board-Certified Music Therapist who has served psychiatric, developmentally disabled and geriatric clients and she taught choral music in Atlanta area public and private schools for 30+ years. Cheptu is also an ordained minister and Archetypal Dreamwork Analyst…marrying her Gullah South Carolina Lowcountry upbringing, her training and experiential learning in traditional cultures in East and West Africa, Brazil, Hawai'i and Southern France to the disciplines of spiritual and soul care. Through her ministry, she creates and holds sacred space for others in the process of excavating their authentic selves from the bowels of impeding thought processes, compensatory beliefs and behaviors and the residuals of trauma and enslavement. Cheptu is excited to be discovering a Kemetic imprint on her understanding of Archetypal (i.e., Jungian) Dreamwork. During the KMT Study Tour 2016, Cheptu composed, "Kemetamorphosis: Called to Greatness Once Again!" sung by the Holy Royal Family during Kemetamorphosis 2016. She is honored to lead the Family's song celebration again in 2018.
CARMEL DOMOND – Educator, Youth Advocate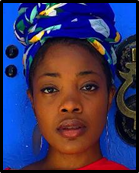 Carmel Domond is a New Jersey native, but made DC/MD her home in 2012. Carmel is a 6-year educator in Washington D.C., that teaches African history to Middle School Students. After graduating from Virginia State University, she grew a love for travel. When Carmel began to travel she was always shocked at the African presence she'd notice in these different countries. Searching for African presence through symbology, language, culture, and people, in countries around the world became her niche. Carmel has been to 14 countries and plans to continue her travels while sharing new information with friends, family, and her students. In her free time, she runs her blog page titled, Carmelanin.com This blog gives insight into the various aspects of a black woman, being black in Amerikka, and her travels. Moving forward Carmel wishes to open a daycare center for low-income single parents and eventually add on a tutoring/learning center.
CHARLES FINCH, III – Physician, Historian, Author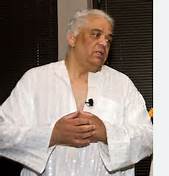 Dr. Charles S. Finch III is currently a primary care physician in metro Atlanta with a prodigious career in public health, African science and African traditional medicine. Until 2007, he served as Director of International Health at the Morehouse School of Medicine (MSM). A graduate of Yale University and Jefferson Medical College, he completed a family medicine residency at the University of California Irvine Medical Center. He served as epidemiologist with the Centers for Disease Control; Director of Clinical Methods in the Department of Family Medicine and Coordinator for Geriatrics at MSM. In 1989 Dr. Finch joined the Office of International Health where he became a principal investigator of traditional healing among Serer people of Senegal. His various projects haven taken him to Africa more than 70 times, including leading groups to traditional healing ceremonies in Senegal and ten study tours to Egypt. Dr. Finch has conducted independent studies in African antiquities, comparative religion, anthropology, ancient science, and African traditional medicine and has published more than a dozen articles, including The African Background of Medical Science [1982], Race and Evolution in Prehistory [1986], Science and Symbol in Egyptian Medicine: Commentaries on the Edwin Smith Papyrus [1989], and Pharmacotherapy in Africa [1992]. He is the author of The African Background to Medical Science (1990), Echoes of the Old Dark Land: Themes from the African Eden (1991), and The Star of Deep Beginnings: Genesis of African Science and Technology(1998).
KA'BA SOULSINGER – Vocal Artist, Cultural Activist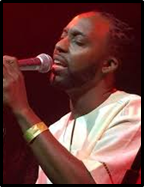 Hailing from the American South, Ka'Ba's rich, bass/baritone voice emits a frequency whose vibration is drenched in the struggles, trials and triumphs of the Black experience. His fusion of soul, jazz, traditional Black spirituals, blues, hip-hop, spoken word and world music creates an aural panoply of the worldwide African experience. He has shared the stage and/or recorded with musical giants and cult underground giants: Amiri Baraka, Professor Griff of Public Enemy, BlackNotes, Kim Jordan, Gil Scott-Heron, Precise Science, dead prez, The Last Poets, Weldon Irvine and more. His passionate, soul-drenched, humorous and energetic performances have thrilled audiences across the United States and the United Kingdom, winning praise and accolades along the way. He also hosts a weekly radio show, "Afrikan Deep Thought" edition of "Jazz & Justice," which can be heard from 3-5PM every Monday on 89.3 WPFW-FM in Washington, DC where he fuses his two loves: the various musical genres that inspire him, and social commentary and topics around culture, history and philosophy.
KONSHENS THE MC – Hip Hop Artist, Educator, Youth Advocate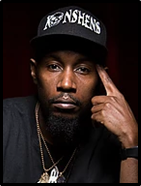 Tarik "Konshens The MC" Davis is a hip-hop artist, songwriter, educator and youth advocate from Washington D.C. He is currently an Advisor on the Grammy Chapter Board, Voting Member of the Grammy Recording Academy and Grammy Museum Teaching Artist. Konshens newest collaboration, "Classically Dope" merges hip-hop lyrics with classical arrangements utilizing his 7-piece band, STATE OF MIND, and the University of Maryland's classical ensemble known as the DARAJA ENSEMBLE. He recently performed at the John F. Kennedy Center for Performing Arts; was named regional "Entertainer of the Year" by Velocity Magazine; has been featured on Fox, ABC and CBS networks and in Washingtonian Magazine; and his songs have been placed in motion pictures and other media and industry productions. Truly an innovator, Konshens stands at the forefront of the evolution of hip-hop.
JENIFER LEWIS – Author, Performing Artist, Human Rights Activist
Special Video Address
in support of the 10th year Celebration of the ASA Restoration Project.
Jenifer Lewis is one of Hollywood's most familiar faces, with more than 300 appearances in film and television. She is dubbed a "national treasure" by TV Guide.com. Jenifer is a cast member of the hit show Black-ish (ABC), where her hilarious portrayal of "Ruby Johnson" earned her a nomination for the 2016 Critics Choice Award. Jennifer has also performed in four Broadway shows, including Hairspray in the role of "Motormouth Mable." In 2014, she received an electrifying standing ovation at Carnegie Hall when she sang with the New York Pop orchestra. Jenifer has presented more than 200 concerts, performing in 49 states and on four continents. In 1994, she studied the history and origin of humankind in Egypt (Kemet) under the direction Dr. Asa Hilliard. Her accomplishments as an entertainer and human rights activist have been recognized with an honorary doctorate from her alma mater, Webster University in St. Louis and by the American Black Film Festival's Career Achievement Award. In 2017, Jenifer authored her memoir: The Mother of Black Hollywood, that outlines her life and career and the universal message: "Love yourself so that love will not be a stranger when it comes."
PATRICIA NEWTON – Psychiatrist, Educator, Healer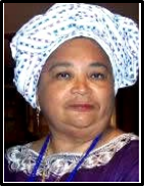 Dr. Patricia Newton, M.D., MPH, M.A., (Nana Dr. Akousa Akyaa) is presently CEO & Medical Director of The Black Psychiatrists of America. She is board certified in Psychiatry & Neurology with sub-specialty boards in Administrative Psychiatry. Her practice concentration is in the areas of anxiety disorders (post traumatic stress disorder, panic disorder, generalized anxiety disorder and social phobia), dual diagnosis, depression, and pain. She also works in the areas of trans-cultural and cross-cultural psychiatry as well as women's issues relative to anxiety disorders and depression. Dr. Newton has worked with traditional and indigenous healers of South America, Ghana, Senegal and South Africa.
ROBERT "BROTHER AH" NORTHERN – Musician, Composer, Educator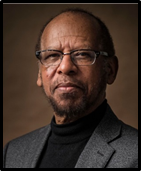 Brother Ah is also a performer, educator, lecturer, composer and arranger both in Western and non-Western traditions. He has composed and directed numerous extended works including "Ode to Creation", "The Forces of Nature" and "Tribute to the Ancestors." Brother Ah plays African drums and other percussions in addition to his principal instruments French Horn and Flute. He has played and recorded with musical greats including: Thelonious Monk, John Coltrane, Miles Davis, McCoy Tyner, Freddie Hubbard, Sun Ra, Dizzy Gillespie, Eric Dolphy, Max Roach, John Lewis and many more. Brother Ah is also the musical director of the World Music Ensemble and the Sounds of Awareness Ensemble, bringing together the best of African, American, Japanese, European and Indian Music while retaining the distinct expressions of each cultural style. World Music Ensemble released its first compact disk entitled, "Celebration" in 1993. Brother Ah also hosts, "The Jazz Collectors," which can be heard on Tuesday Evenings on WPFW (89.3 FM) in Washington, D.C.
GINA PAIGE – Pioneer, African Genealogy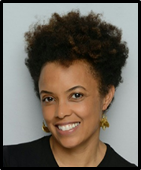 In 2003, Dr. Gina Paige co-founded African Ancestry, Inc. which pioneered the tracing African lineages using genetics and created a new marketplace for those looking to more accurately trace their roots. She travels the world helping people demystify their origins and identities so that they may better understand who they are. Dr. Paige has revealed the roots some of the worlds' leading icons, including Oprah Winfrey, John Legend, Spike Lee, Condoleezza Rice and The King Family. Her work is featured in Finding Your Roots with Henry Louis Gates, Jr., African American Lives 1 & 2, Sirius Satellite Radio, The Africa Channel, NBC's Who Do You Think You Are? and CNN's Black in America series. Paige works with a number of additional industries, community organizations and faith-based entities and has been featured in media outlets such as Jet Magazine, Time Magazine, USA Today, 60 Minutes, NewsOne Now, HuffPost Live, the Tom Joyner Morning Show, New York Times, Black Enterprise, NPR and many others. In 2015, Paige launched a special edition radio program on SiriusXM titled "African Ancestry Radio." She holds an Honorary Doctorate of Philosophy from Global Oved Dei Seminary University.
SHARON PRINGLE – Co-Founder, Kemetamorphosis Conference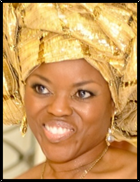 The Kemetamorphosis Conference was birthed by Sister Sharon Pringle, who traveled to Egypt with Tony and Atlantis Browder on the IKG study tour the summer of 2000. Sharon was so transformed by the knowledge gained during the tour that she sought a way to share her newfound awareness with family and friends. She convened the first Kemetamorphosis Conference at Howard University as a personal birthday gift to the Washington Community. The initial conferences featured lectures on African history, spirituality, music and culture by many noted scholars including Tony Browder, Professor James Small, Dr. Patricia Newton, and Brother Ah. The term Kemetamorphosis was created by Sister Lisa Douglas, who also participated in the 2000 Egypt study tour. Lisa and Tamra Stokes helped Sharon organize the first conference. Since then, the Kemetamorphosis Conferences have served as a reunion for those who traveled to Africa and have provided an opportunity for those who have not yet made this cultural pilgrimage to immerse themselves in the history, wisdom and culture of Africa and our great ancestors; for we are indeed the ones through which our ancestors do their best work. Ashe'
RUNOKO RASHIDI – Anthropologist, Historian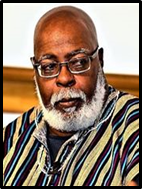 Dr. Runoko Rashidi is an anthropologist and historian who focuses on what he calls the Global African Presence–that is, Africans outside of Africa before and after enslavement. He is the author or editor of 18 books, the most recent of which are My Global Journeys in Search of the African Presence, Assata-Garvey and Me: A Global African Journey for Children. His other works include Black Star: The African Presence in Early Europe, African Star over Asia co-edited by Dr. Ivan Van Sertima, The Black Presence in the East, and Uncovering the African Past: The Ivan Van Sertima Papers. Dr. Rashidi has visited 120 countries as a traveler, researcher, lecturer and presenter. He holds an Honorary Doctorate degree by the Amen-Ra Theological Seminary in Los Angeles and is the official travel ambassador for the Universal Negro Improvement Association and African Communities League, founded by Marcus Mosiah Garvey.
CHRISTOPHER RISER – Film Producer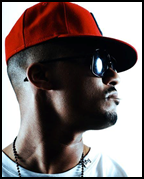 Christopher "Amadeuz Christ (Δ+)" Riser is a film producer, director and editor; and founder of Building Seven Media LLC, a San Francisco Bay and Atlanta based media production company. One of his most seminal works is Out of Darkness, a three-part documentary that explores the Nubian/Kushitic origins of Nile Valley Civilization and the Moors' influence on Europe's intellectual Renaissance. In addition, Out of Darkness analyzes the history of modern day racism and the impact of Hip Hop as a social movement. Heavy is the Crown is the second installment of the Out of Darkness series. Riser produces music videos that have appeared on MTV, RevoltTV, HipHopDX, Thisis50.com and XXLMag. His music video clients include hip-hop artists Kendrick Lamar, Locksmith, Big K.R.I.T., Nipsey Hussle, Locksmith, 9th Wonder, C Plus, and Sahtyre, to name a few. His YouTube productions exceed one million in worldwide viewership.
Professor James Small – African World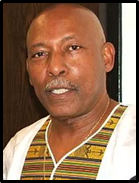 Professor James Small is a transformational speaker and consultant; CEO of Sanaa Lodge Enterprise, Ghana, Ltd., CEO/President of African-American Management Company, Ghana, Ltd.; Vice-President of World African Diasporan Union; International Vice-President for the Organization of Afro-American Unity; and past President of the Eastern Region of Association for the Study of Classical African Civilization (ASCAC). He is a Priest Babalorisha in the Yoruba spiritual tradition and taught Black Studies at the City University of New York (Malcolm X, Traditional African Religion, Pan-Africanism, Urban Studies, and African Folklore). Professor Small has appeared on The Charlie Rose Show, Tony Brown's Journal, Like it Is with Gil Noble as well as numerous cable programs and local, national and international television and radio shows. Professor Small currently conducts educational and cultural tours throughout Africa and the United States. He has been married over 40 years to Carol Tondu-Small, M.D., and has six children.
Amir Jamal Touré, 
J.D. – Historian, Teacher, Lawyer, Cultural Performer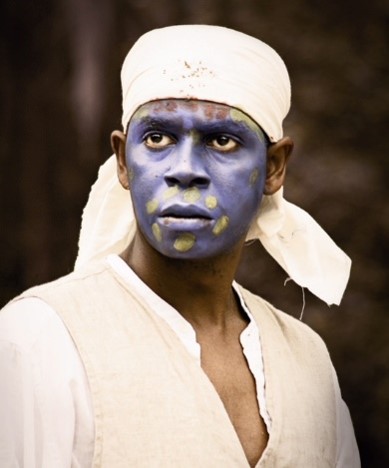 Amir Jamal Touré is a native of Savannah and Hilton Head Island. His family roots trace back to the Low country of Georgia and South Carolina since 1814 and established family compounds in the late1800s.  He is a graduate of Savannah State University with dual degrees.  He is a graduate of the Walter F. George School of Law at Mercer University.  Touré called the People's Historian. He is the resident scholar for Geechee Kunda, Cultural Center and Museum in Riceboro, Ga., and is known as a Djeli (cultural historian) who shares the history of African people at home and in the diaspora. Touré is the founder of Day Clean: The African Soul and Day Clean Journeys which specialized in teaching about the history, culture, and the legacy of the people of the Sea Islands.  The BBC and many other television affiliates have featured Touré in a variety of national and international history and culture print media.  He was appointed Commissioner for the U.S. Department of the Interior, Gullah Geechee Culture Heritage Corridor Commission.  Touré is a professor at Savannah State University in the Africana Studies Program lecturing on African, African American Diasporic, and Gullah Geechee Existence, Life, History, and Culture. Also, he lectures in the Criminal Justice program. He has performed before many dignitaries such as the Prime Minister of Haiti, the Liberian Ambassador to the United States, the Mayor of Savannah, Queen Quet, Chieftess of the Gullah/Geechee Nation, the director of the Gambian National Museum, Danny Glover, Pamela Thomas of Pathfinders Travel Magazine and many more.
MAIMOUNA YOUSSEF – Vocal Artist, Cultural Philanthropist
Maimouna Youssef aka "Mumu Fresh" is a Grammy nominee, whose television and film credits include: "I Got a Man," produced by DJ Jazzy Jeff, as theme song for the BET series Being Mary Jane; Queen Sugar (OWN), Girl's Trip, Dave Chappelle's Block Party and supporting vocalist for Late Night with Jimmy Fallon's band, The Roots. Mumu is a global artist, rocking the stage from Denver to Carnegie and Radio City Music Hall, Switzerland's Montreux Jazz Festival to South Africa's Cape Town Jazz Festival…from Nigeria to Nicaragua. She has shared stages with Sting, Nas, Common, Erykah Badu, Lauryn Hill, Ed Sheeran, Queen Latifah, Bobby Mcferrin, Jill Scott, D'Angelo, Aloe Blacc, Bruno Mars, Jussie Smollett, Fred Yonnet, Yasiin Bey, Angelique Kidjo, Lalah Hathaway, Femi Kuti, and others. Maimouna also serves as a governor of the DC chapter of the Recording Academy's Grammy Board, and she mentors aspiring youth artists through her artist development company, MKY Entertainment Group.
APPEAL, Inc. –  Financial Freedom for people of African descent.

 APPEAL, Inc. mission is to organize and strategically utilize the vast resources of people of African descent, locally, nationally and globally, to facilitate economic empowerment and educational enrichment to produce strong, self-sufficient and prosperous communities.  Representative of APPEAL, Inc. Dr. Kelechi Egwin, Executive Director, will discuss the services of the agency in its mission to promote financial freedom for people of African descent.