2016 Kemetamorphosis Conference

"Call to Greatness Once Again!"
December 2 – 4, 2016
Thurgood Marshall Center
1816 12th St NW, Washington, DC 20009
Contact for more information: 202.455.6035
The 2016 Kemetamorphosis Conference provides our brothers and sisters who've travelled to ancient Kemet with Bro. Anthony Browder (over the past 30 years) an opportunity to REUNITE, RELAX and REKINDLE the comradery, love, brother/sisterhood established with each other in Kemet. For anyone who has not travelled to Kemet with Bro. Browder, the Conference is an opportunity for you to connect with positive, like-minded, people and get a first-hand glimpse of what the whole "Kemetamorphosis" experience was/is all about. The Conference is also an opportunity to RECHARGE – to fill your cells with transformative information that will increase your awareness and help you consciously navigate the current economic, social and political climate. We have an awesome lineup of world-renowned guest speakers, activities and topics that will challenge, inspire and transform you into action. Lastly, the Conference will REMIND you that you must RECONNECT with and RELEASE your greatness within. Our ancestors were once called to do great things. They rose to the occasion. We can travel to Kemet today and still witness their great accomplishments. Now, in the 21st century, in 2016, WE are, ONCE AGAIN, CALLED to do EVEN GREATER THINGS and must rise to the occasion, just as our ancestors did. The Kemetamorphosis continues…
Conference Fees
Adults: $100 (Full Conference 3-days)
Seniors – $75 (62 & over, lunch included)
Adults – $60 (1-day only 12/3/16, lunch not included)
Students – $60 (Must show ID at registration, lunch included)
Children 13 and under – $60 (Lunch included)
Click here to Purchase Tickets
Special Guests
Robert "Brother Ah" Northern (Musician, Performer, Educator)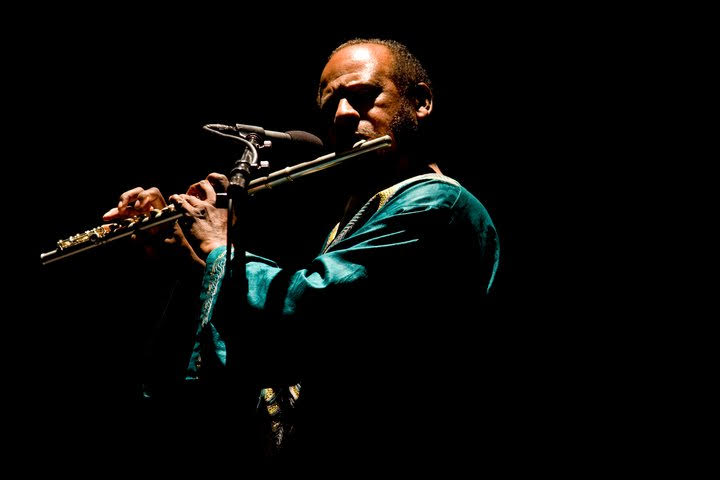 Robert Northern is the musical director of The World Music Ensemble and The Sounds of Awareness Ensemble. He specializes in Wind Instruments, African Drums and Percussions. His primary instruments are French Horn and Flute. Brother Ah brings together the best of African, American, Japanese, European and Indian Music. The concept of "Global Village 2000" celebrates the emergence of a world culture, while retaining the distinct expressions of each cultural style.  The World Music Ensemble released its first compact disk entitled, "Celebration" in 1993.
Brother Ah is also a performer, educator, lecturer, composer and arranger both in Western and non-Western traditions.  He has composed and directed numerous extended works including "Ode to Creation", "The Forces of Nature" and "Tribute to the Ancestors." Robert Northern (Brother Ah) as a French hornist, has played and recorded with musical greats including Thelonious Monk, John Coltrane, Miles Davis, McCoy Tyner, Freddie Hubbard, Sun Ra, Dizzy Gillespie, Eric Dolphy, Max Roach, John Lewis and many more.
Anthony T. Browder (Culture)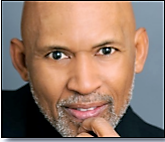 Bro. Anthony T. Browder is an author, "Kemetologist", publisher, cultural historian or "cultural memory specialist", artist, and an educational consultant.  He is a graduate of Howard University's College of Fine Arts and has lectured extensively throughout the United States, Caribbean, Africa, Mexico, Japan and Europe, on topics pertaining to African and African American history and culture.  Bro. Browder is the founder and director of IKG Cultural Resource Center and has devoted 28 years researching ancient Egyptian history, science, philosophy and culture.  He is the Project director of the ASA Restoration Project  in the excavation of three 25th Dynasty tombs in Luxor, Egypt with the South Asasif Project.
Chris Riser aka Amadeuz Christ (Film Director)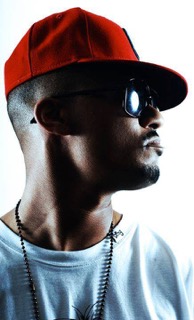 Amadeuz Christ is a film director, editor, and founder of Building Seven Media Company, a San Francisco Bay Area based media production company. Directing and editing over 30 music videos which have appeared on major television networks like MTV and RevoltTV, as well as many popular websites including HipHopDX, Thisis50.com, XXLMag, and many more, he has done video work for many popular hip hop artists including Kendrick Lamar, Locksmith, Big K.R.I.T., Nipsey Hussle, Locksmith, 9th Wonder, C Plus, and Sahtyre to name a few. Amadeuz Christ is also co-founder of Open University Productions, a collective of film makers, music producers, and editors founded on the campus of San Jose State University. His work has been broadcasted to millions of viewers all over the world. In 2016 Amadeuz Christ released his debut documentary film, Out of Darkness, a full length three-part documentary examining the untold history of African people, the African cultural contribution to the nations of the world, and the events that have contributed to the condition of African people today. Out of Darkness is narrated by Prof. Kaba Kamene and co-stars Dr. Umar Johnson, Dr. Claud Anderson, Tim Wise, Prof. James Small, Dr. Joy DeGruy, Anthony Browder, Sabir Bey, Atlantis Browder, and Taj Tarik Bey. Out of Darkness was also an official selection for the 2016 Pan African Film Festival held in Los Angeles.
Dr. Patricia Newton (Psychology / Education / Healing)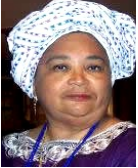 Dr. Patricia Newton, M.D., MPH, M.A., (Nana Dr. Akousa Akyaa) is presently CEO & Medical Director of The Black Psychiatrists of America. She is board certified in Psychiatry & Neurology with sub-specialty boards in Administrative Psychiatry. Her practice concentration is in the areas of anxiety disorders (post traumatic stress disorder, panic disorder, generalized anxiety disorder and social phobia), dual diagnosis, depression, and pain. She also works in the areas of trans-cultural and cross-cultural psychiatry as well as women's issues relative to anxiety disorders and depression. Dr. Newton has worked with traditional and indigenous healers of South America, Ghana, Senegal and South Africa.
Atlantis T. Browder (Youth Culture)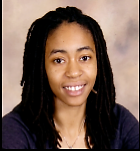 Author, Educator, Mission Member of ASA Restoration Project in Kemit, Atlantis Tye Browder is a graduate of Bowie State University, and a two-time author. My First Trip to Africa, a children's book, showed her early gifts at 8 years old. Africa On My Mind showed a maturing perspective at 12. She's become a teacher in the DC public schools, a powerful speaker, a motivator and a member of the ASA Restoration Project, directed by her father – Dr. Anthony Browder, to restore the tomb of Karakamun in Luxor, Egypt.
Dr. Charles Finch, III (Physician & Historian)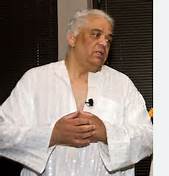 Charles S. Finch III was, until June 30, 2007, Director of International Health at the Morehouse School of Medicine (MSM).  He is a 1971 graduate of Yale University and a 1976 graduate of Jefferson Medical College.  He completed a family medicine residency at the University of California Irvine Medical Center in 1979 and spent two years as an epidemiologist with the Centers for Disease Control.
Dr. Finch joined the Department of Family Medicine at the Morehouse School of Medicine in 1982 where he directed Introduction to Clinical Methods, supervised the 4th-year clerkship in family medicine, and coordinated the geriatric teaching program.  He joined the Office of International Health in 1989 where he became involved in a public health training project in Senegal funded by USAID.  He was principal investigator of a traditional healer survey among the Serer people of Senegal from August, 1991 through July, Between 1992 and 1995, he led groups yearly to traditional healing ceremonies in Senegal.  His various projects have taken him to Africa more than 70 times, including 10 study tours to Egypt.  He currently works as a primary care physician in metro Atlanta.
Dr. Finch has conducted independent studies in African antiquities, comparative religion, anthropology, ancient science, and African traditional medicine since 1971.  Since 1982, he has published more than a dozen articles, including The African Background of Medical Science [1982], Race and Evolution in Prehistory [1986], Science and Symbol in Egyptian Medicine: Commentaries on the Edwin Smith Papyrus [1989], and Pharmacotherapy in Africa [1992].  A collection of Dr. Finch's essays, The African Background to Medical Science, was published by Karnak House (London) in November, 1990 and his Echoes of the Old Dark Land: Themes from the African Eden, was published by Khenti Publications, Inc. (Decatur) in August, 1991.  His latest book from Khenti Publications, The Star of Deep Beginnings: Genesis of African Science and Technology, appeared in February, 1998.
Dr. David Anderson (Economics)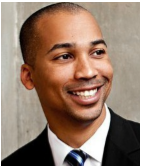 With more than 20 years of broadcast and business finance experience, Dr. David M. Anderson, Sr. is the founder of the only 100% wholly-owned Black Talk Radio Network in the United States.  The Empowerment Radio Network is home to such great voices as Bev. Smith, Warren Ballentine, Rashad Richey, and of course, its flagship program, BLACKANOMICS, which is entering its eigth year of syndication and is distributed to terrestrial US Based Radio Stations, SIRIUSXM Satelite Radio, and digitally, on TUNEIN Radio.
Professor Griff (Hip Hop)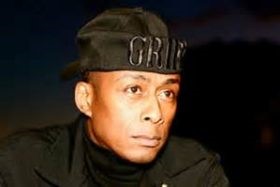 Richard Griffin, better known by his stage name Professor Griff, is an American rapper, spoken word artist and lecturer. He was the minister of information for Public Enemy until June of 1989. He is the head of the group Security of the First World.